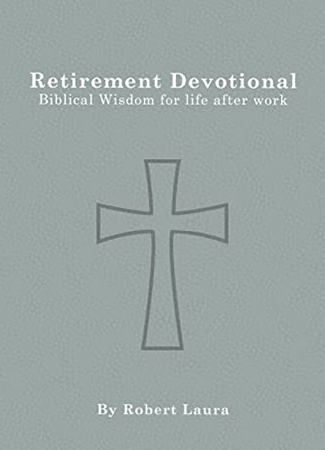 The "Good News" about life after work is that the Bible is full of great teachings that are as relevant to retirement today as they were to everyday life thousands of years ago.
This is an inspiring and engaging journey that shifts the retirement planning focus and conversation from the traditional dollars and cents to eternal and ever-lasting intent. Blaze a new, God-centered path for your next phase of life with a retirement devotional that:
Fosters a God-center transition for deeper meaning and fulfillment
Positions you to use your spiritual gifts for greater impact and legacy
Strengthens your relationship with the Lord through daily prayers
Breaks old and outdated chains that can hold people back in retirement
Helps you avoid common traps and pitfalls
Reality is, the mainstream world portrays retirement as life's ultimate goal, but it's not. Getting into heaven is! That's something that shouldn't be overlooked and needs to be planed for as you make your transition from work life to home life.