Articles
Robert Laura is a nationally syndicated columnist for both Forbes.com and Financial Advisor Magazine.

His articles at Forbes are targeted at new, existing and soon-to-be retirees and focus on retirement income, retirement wellness, and celebrity interviews about money and investing
Get access to his exclusive library by downloading one of his free retirement guides here.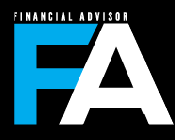 Financial professionals looking to enhance their client relationships, differentiate their practice, and take financial life planning to an entirely new level can access Roberts many timely and useful articles here.